Quartzite Repair and Refinishing - Kansas City
Quartzite Repaired and Restored
Quartzite is a stone of choice for people who love the look of marble, but want something less delicate. The appearance of quartzite can decline with exposure to improper cleaning agents, improper application of coatings, or accidental damage. Our qualified professionals know how to erase damage and revive the like-new appearance of your quartzite. We provide expert quartzite services on countertops, vanity tops, and other surfaces for residential and commercial clients throughout the Kansas City area.

Our Quartzite Repair and Restoration Services
Refinishing or changing the finish (soft matte, high gloss, or custom finish)
Stain removal
Deep cleaning
Sealing
Chip, crack, break, and hole repair
Ongoing maintenance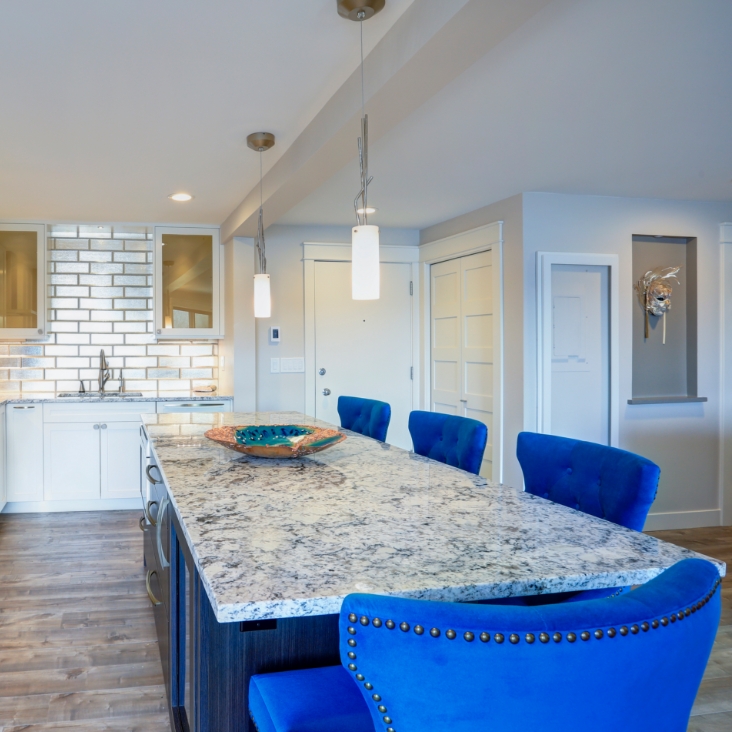 We're here to help. Contact us.
Has your quartzite lost its elegant appearance? The highly qualified technicians at Campbells Cleaning and Restoration can provide quartzite repair and restoration services that make a dramatic difference. If you are in the Kansas City area, CONTACT US online or call (816) 461-7000 to send us a message. We look forward to hearing from you!