Granite Repair and Restoration - Kansas City
Granite Repaired, Restored, and Protected
Granite is one of the world's hardest materials, which is why it is a stone of choice for kitchen countertops. It's not only gorgeous, it is resistant to most acids, very durable, and easy to maintain. Even so, granite is not impervious to damage. If your granite is dirty or dull-looking, scratched, cracked, chipped or otherwise damaged, we can make it look brand new again!
Our Granite Repair and Refinishing Services
Refinish or change the finish
Chip, crack, and break repair
Stain removal
Lippage removal (leveling uneven tiles)
Deep cleaning
Sealing to inhibit staining
Slip resistance treatments
Protective treatments
Ongoing maintenance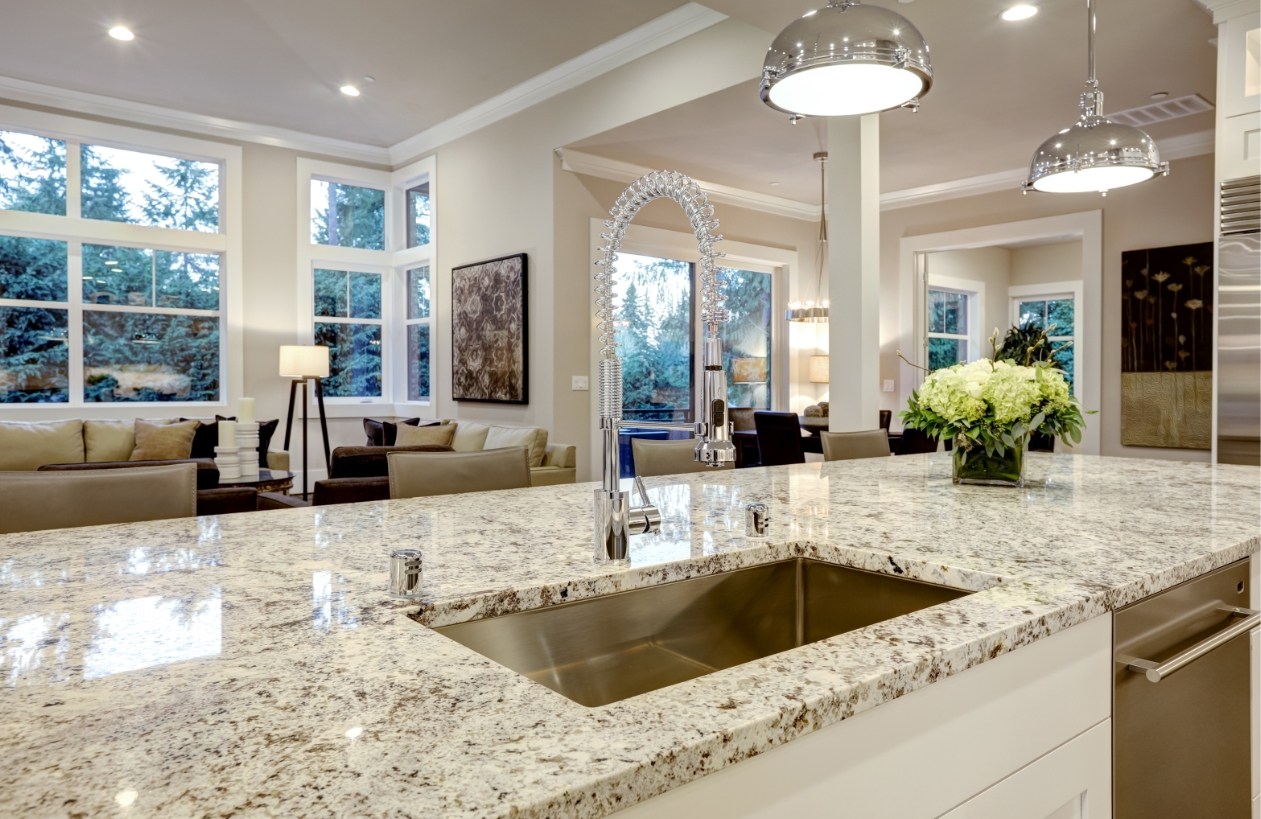 Much harder than marble, granite is a rugged and resilient stone that requires specialized knowledge and equipment to restore. At Campbells Cleaning and Restoration, we understand granite's unyielding characteristics and have the right tools and techniques to get it looking its absolute best once more. From minor services like having your granite countertops polished to major services like a complete repair and restoration, our professional technicians can make your granite look glorious. We provide expert granite services for residential and commercial clients in the Kansas City area.
We're here to help. Contact us.
If you are in the Kansas City area, contact us to discuss how can we restore your granite floors, countertops, or other surfaces. Call 
(816) 461-7000
 or
CONTACT US
online to send us a message. We look forward to hearing from you!